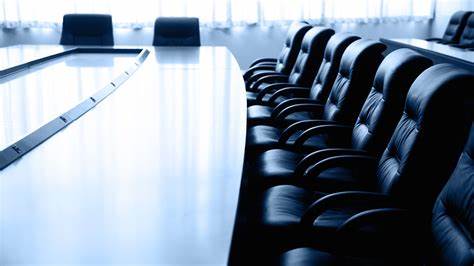 Manchester FA Board of Directors
Jane Crombleholme

Independent Chair of the Board of Directors

As Independent Chair, Jane is responsible for leading the Board to deliver Manchester FA's business strategy which seeks to grow and develop grassroots football across Greater Manchester and provide a fantastic experience for member clubs, volunteers and the thousands of participants that play the game.

In addition to overseeing the affairs of Manchester FA, Jane is be responsible for ensuring the Board fulfil its duties and obligations for the effective governance of the Association. This also includes the performance management of Manchester FA's Chief Executive Officer, Colin Bridgford.

Jane has a vast amount of experience in a number of Board and Chairperson roles across a variety of public and not-for-profit sectors undertaken over many years. Added to this, Jane has broad commercial experience in the higher education sector both in the UK and internationally. Jane has previosuly been the Managing Director for Executive Education at the Alliance Manchester Business School.

Chris Armstong
Independent Non-Executive Director & Health and Wellbeing Champion
As the Health & Welllbeing Champion, Chris facilitates the development of human performance and wellbeing strategies to support the grassroots game in Greater Manchester.
Away from football, Chris is Wellbeing Programme Manager for 8x World Constructors' Champions Mercedes-AMG PETRONAS Formula One Team. He is responsible for the development and delivery of the team's Wellbeing Programme that aims to optimise all aspects of health and human performance - including physical, mental and recovery.

Chris is passionate about finding ways in which the team can learn from other domains to enhance the levels of support and care that are available.
Will Blandamer
Independent Non-Executive Director & Safeguarding Board Champion
As independent non-executive director and the Board Champion for Safeguarding, Will's role on the board is to ensure a rigorous focus on all aspects of safeguarding practice for adults and children in the work of the board and the wider football family and to support and advise the Designated Safeguarding Officer.

Will works in the health and care system in Bury in a joint role – as Executive Director for Health and Adult care at Bury Council and as a senior leader in NHS Greater Manchester in Bury

Will is the Chair of Ashton on Mersey FC - a grassroots football club in Trafford with over 600 players – and is the coach of the u5 mixed squad and assistant coach of an u17 team.

Dan Jones
Independent Non-Executive Director - Finance & Risk Lead
Dan is a specialist sports business adviser and former Deloitte Global Lead Partner for Sports Business. He now uses his 30 years of professional experience as a Board advisor and business strategy & governance expert, driving the creation and implementation of strategic development in sports focused businesses. He is a qualified chartered accountant and has been on the Board of Manchester FA since the summer of 2022 and chairs the Finance and Risk Group as a sub-committee of the Board.
From November 2023, Dan was also appointed to the Board of Trustees at Kick It Out.
Geraldine Ryan
Independent Non-Executive Director & Compliance and Legal Lead
Geraldine is one of Manchester's best- known lawyers, having been a fixture on the Manchester legal scene for over three decades. A highly respected litigator with a wealth of experience of advising clients on complex disputes, reputational issues and representing clients in the Court of Appeal and the Supreme Court, Geraldine headed the Manchester office of Hill Dickinson before joining international law firm CMS in May 2020.
Anika Leslie-Walker
Independent Non-Executive Director - Equality & Diversity Lead
Anika is a Senior Lecturer in Sport Sociology at Nottingham Trent University, who has worked in the education sector for 10+ years creating learning environments that empower learners from diverse backgrounds to succeed in education. Prior to that she worked within football development at Bedfordshire Football Association and is a level 2 football coach.
She has a passion for equality, diversity and inclusion and through partnerships, works with sport and education organisations to promote inclusive practices and ensure equitable outcomes at all levels of the game.
She has published academic articles within the area of sport, gender and spectatorship and is currently completing her PhD at Manchester Metropolitan University.

ELLIOT WARD

Independent Senior Non-Executive Director - Communications

Elliot is an experienced communications and public affairs professional, with expertise in the sports industry.

He is currently Head of Corporate Communications at City Football Group, responsible for 'off the pitch' PR and corporate affairs. Elliot joined CFG in 2013 and has held various communications roles at Manchester City Football Club in the areas of PR and media relations, for both its men's and women's clubs.

In addition to his role at CFG, Elliot is Senior Independent Non-Executive Director at Manchester County Football Association, where he provides counsel and advice in the areas of marketing and communications.
KAREN BARDSLEY
Independent Senior Non-Executive Director -Women & Girls
As the Independent Non-Executive Director for Women and Girls, Karen reports to Board on progress across Greater Manchester on the development of equality within all aspects of the Women and Girls game.
Karen is the Chair of the Greater Manchester Women's Football Board. A strategic board that works closely with the mayor's office and senior executives within Greater Manchester across a spectrum of industries including political and education. The Board also has executive representation from The Football Association and The Football Foundation.
Prior to joining Manchester FA Karen is well known for her playing contribution both for Manchester City Women's, our England Lionesses and representing Team GB at the Olympics.
REBECCA BRITAIN
Independent Non-Executive Director – Professional Game Ambassador

As the Independent Non-Executive Director for the Professional Game, Rebecca facilitates a greater understanding of connecting Grassroots to the professional counterparts within the football family. Rebecca is also a member of the FA Council representing the Professional Game and Premier League.

Before joining Manchester United as Club Secretary in 2018 Rebecca was the Club Secretary at Tottenham Hotspur FC having spent 18 years at the Club. Prior to joining Spurs Rebecca was the Community Scheme Administrator for West Ham United FC.