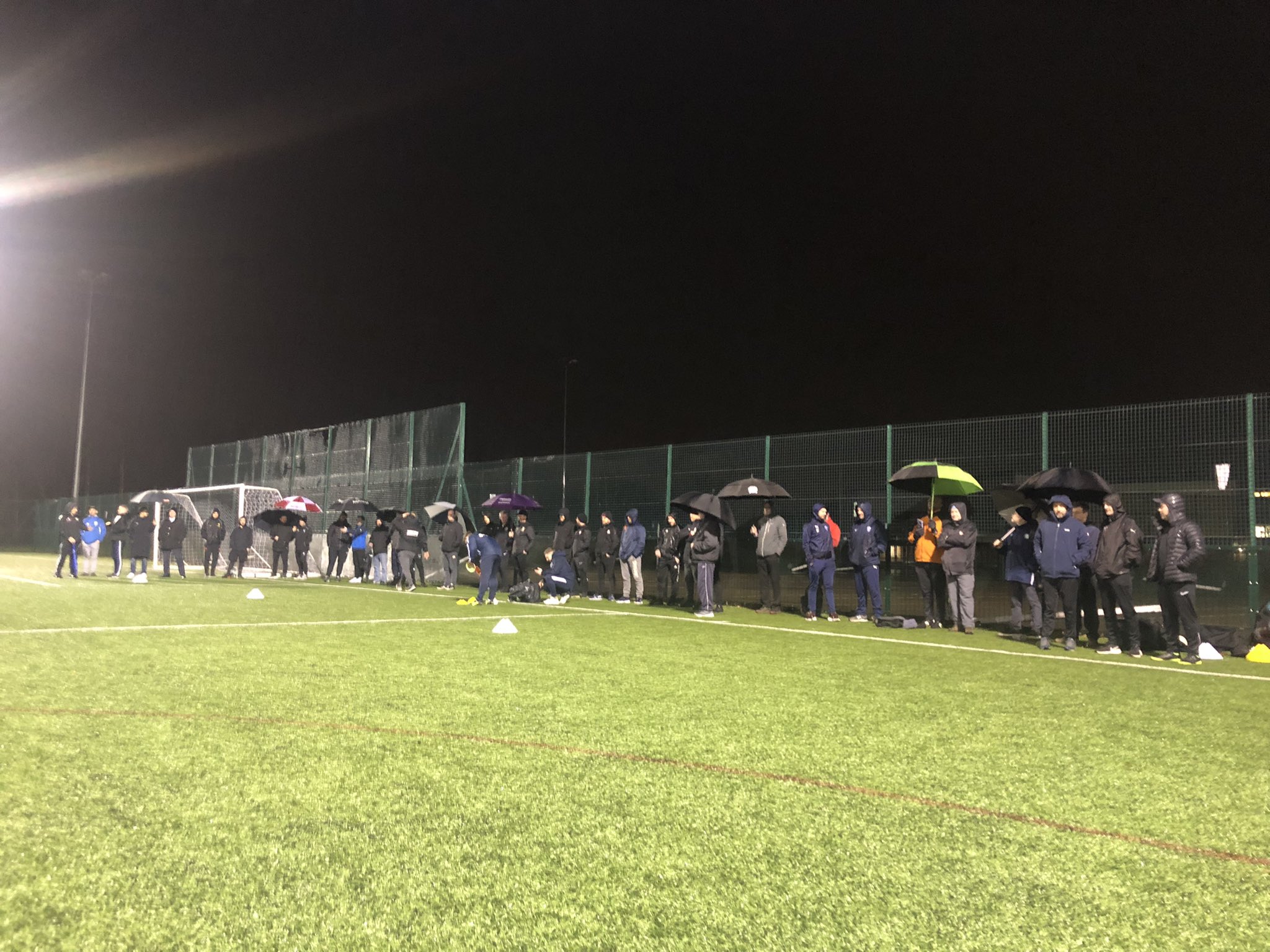 Manchester FA Coaches CPD Event
'Scoring goals in the foundation phase'
On 28th February at the Wright Robinson Sports College, Paul Gray, a Senior Foundation Phase Coach at Blackburn Rovers, conducted a CPD session on the topic 'Scoring goals in the foundation phase'.
With approximately 50 coaches attending the sessions across a variety of clubs in Greater Manchester, the evening started with Paul giving an insight of his journey in coaching across respected clubs such as Preston North End FC, Accrington Stanley FC, Blackpool FC, and Manchester United Soccer Schools to name a few. Paul then moved on to explain the drills that aim to improve young players' ability to score goals which the coaches found interesting.
U12s from Haughton Green JFC joined the session to physically demonstrate Paul's theory on the field. Even the heavy rain couldn't stop the players from playing and the coaches from learning. Paul stopped the game multiple times throughout the session to provide instant feedback which seemed to improve the player's performance every time the feedback was given.
After an hour or so on the field, there was a debrief and Q&A session where coaches were given the opportunity to ask questions to Paul regarding the session. Coaches were mainly interested in how they would alter the drill depending on different situations. The event was successful with coaches provided with a better idea on how to improve players' goal-scoring ability in their team.
The Manchester FA would like to take this opportunity to thank Wright Robinson Sports College for providing the venue, coaches who have attended the session, U12 Players from Haughton Green JFC for their demonstration, and Paul Gray for his enthusiastic presentation throughout the evening.